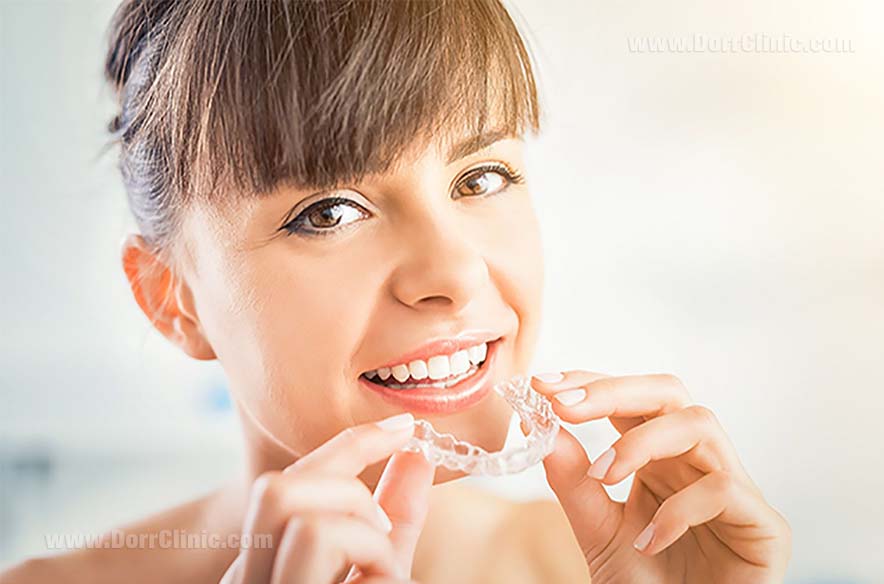 Before 1997, fixed appliance was the only treatment to adjust and straighten teeth. Although colored plastic appliance made children happy but adults didn't like ceramic braces and even appliance which placed back of the teeth. In 1997, a company called Align technology invented a method to correct crooked teeth by clear aligners or invisalign.
Which type of brace is right for me?
How invisalign brace is made?
Invisalign brace is a kind of appliance that made of clear plastic that tightly cover around the teeth. You just imagine the available plastic packages in the market that cover most goods. As you know, the size and form of goods is fitted by the packages and mostly they are clear and colorless as the inner stuffs can be visible. Most packages have made through heating the tiny plastic plate, casting in diverse size, and then chilling the plastic. It is a beneficial method because it can be used for further purchase.
Specialist orthodontists have used the same way; they heat the tiny plastic plate for making retainers. A plaster sample of an individual's tooth is made and a tiny plastic plate is covered around it. Sometimes a tooth is not fit with the other teeth, so orthodontist may ask lab technicians to exit tooth manually from the cast. Then retainer is placed in mouth and cover correctly all teeth while making pressure to the deviated tooth to move back in its right position. After some days the crooked tooth move to the right position that is determined by the plastic layer. Although, this method only applies for teeth with simple reposition and it was impossible to make several samples to move teeth coincidently before extensive use of 3D casting and printing.
Invisalign brace advantages
Invisible appliance has many advantages compare to the traditional metal appliance. Here we mention some pros of invisalign:
Comfort: patient is more physically comfort with invisalign because there are no brackets or wires in mouth unlike the traditional appliance then no need to worry about any incision or nicks in your mouth. Invisalign braces are smooth and won't irritate your mouth. They are very similar to mouth guards with no sharp edges.
More absorbing: since invisalign appliances are clear, they are more attractive than traditional braces that are more visible and may most people don't see you are wearing them. It means you can smile without any worry about your teeth appearance.
Convenience: since invisalign brace is created by a common method to straightening teeth, so patients are not force to use traditional braces. It makes them as an easy option that are more available in a large scale.
Movability function: invisalign appliance is moveable and you can take them out for eating, brushing or flossing unlike the fixed brace. Since they are movable you can eat your favorite foods and they help you to observe better oral hygiene and prevent developing gum disease. Also, unlike the traditional appliance, no need to worry about food particles getting stuck.
Less care: invisalign braces need minimal care. Although they may get darken by the time but you can use invialign's toothbrush with a bleach and water to wash your braced for one minutes, then all stain will remove. You can do this every other day.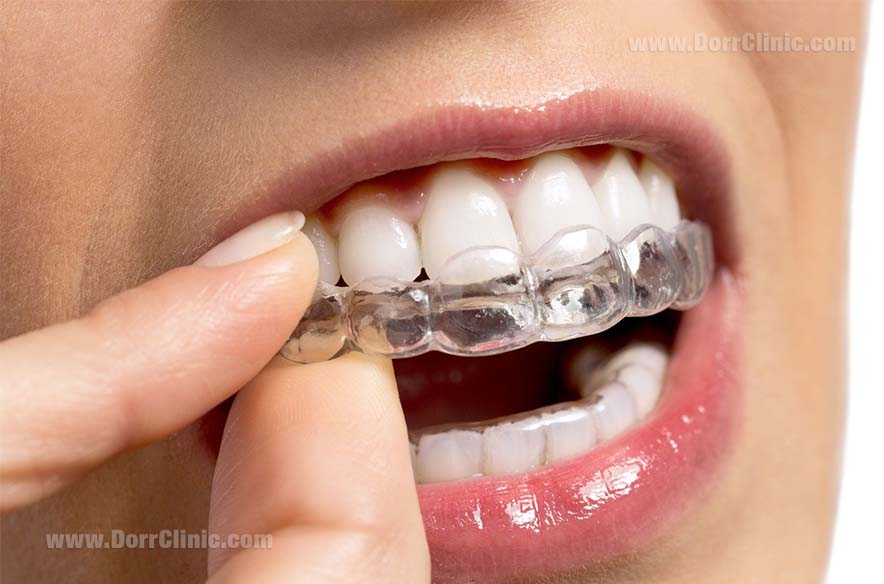 Invisalign brace disadvantages
Unfortunately, invisalign appliance has some disadvantages that here we mention them as following:
High price: One of the biggest disadvantages of invisalign brace is their high price and since dental insurance don't cover invisalign, so patient should pay high expense. In the other word, if you are on a tight budget or you don't want pay much, you should rethink about your choice for getting invisalign brace.
Attachments: Todays, the invisalign brace's attachment have become more and more. These attachments are usually enamel ridges same as the other brace's brackets that are attached to the teeth and cause to visible the invisalign and look more like as the other braces. These attachments are installed on the teeth to make pressure on aligners and move back teeth to their right position.
They should be worn for 22 hours per day: invisalign should be placed in mouth at least 22 hours per day and took out just for eating or cleaning teeth. For example, you can't take them out not at all in your dates or when you go to a party.
Inconvenience: Invisalign aligners are very heavy; you have to take them out while eating so you may shy to remove them when you go out to eat. You also have to brush them after each meal and before wearing them, it means brushing several times per day.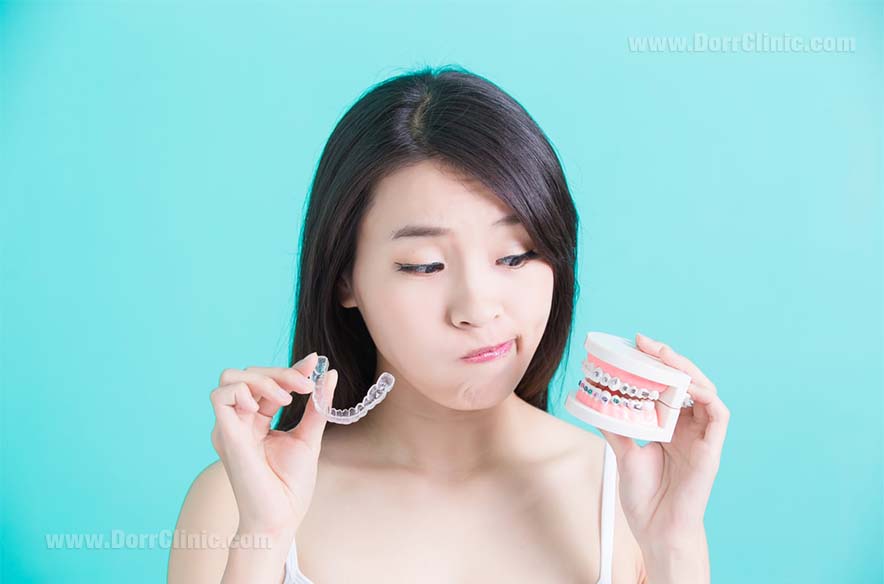 Toothache: As invisalign braces are placed on the teeth for the first time or when the new set is worn on the teeth, you may feel some discomforts. Although your orthodontist may consider this pain as pressure but adjusting to any aligner is painful. You can take painkiller base on your doctor prescribe to heal your pain until your teeth adjust to new aligners.
Look after invisalign appliance
Many people are pleased as they hear that caring of invisalign is very easy. You just need to brush them by a soft toothbrush before sleep per night. Another way is preparing a cleaning kit. No need to do anything expect cleaning invisalign appliance per night.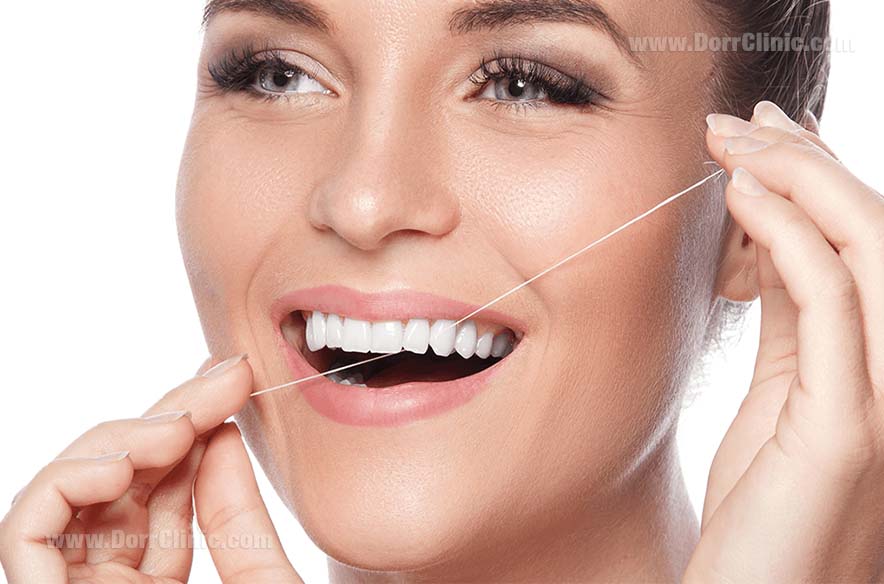 Observe oral hygiene
Many people who wear appliance, have difficulty to observe oral hygiene. Nevertheless, performing oral hygiene is very easy and because of movability function of invisalign brace, you can take them out easily and brush them as well as flossing.