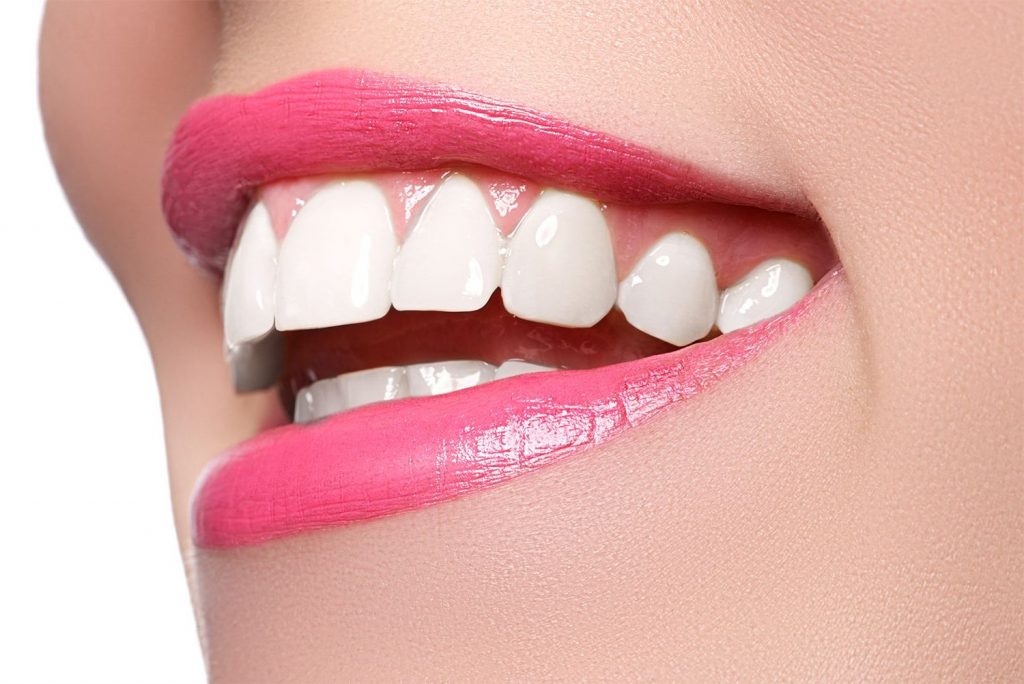 Cosmetic dentistry is a type of professional oral care that improve your appearance and smile. If you have broken, worn, misshapen, misaligned, discolored and stained teeth or you have gaps between your teeth, modern cosmetic dentistry is the best solution. It can correct all these issues and provide you a beautiful smile as well as restorative benefits.
cosmetic dentistry types
There are a wide variety of cosmetic dentistry procedures that most of them are simple, although some of them are more complex and need specialized care.
Teeth whitening
Your teeth may become stained over the time because of drinking coffee, tea or wine and smoking or even aging. So if you are unhappy of your smile, tooth whitening can make your discolored teeth whiter. There are also two types of teeth whitening including laser teeth whitening which undertake in the cosmetic dentist's office. And the other one is home teeth bleaching that you can use of home bleaching kits. Teeth whitening is the proper option for people who have healthy teeth and gum.
Dental crown
Dental crown, also called cap, is applied for decayed or damaged tooth above the gum line. When the outer part of the tooth is removed, a custom made crown will place over it. Crowns are usually made of metal, porcelain or ceramic. The procedure takes two visit session, in first appointment your dentist will remove the decay from your teeth, and take an impression of your tooth and send to the lab for making the final crown. Your dentist also put a temporary crown on your tooth. In the second visit, the temporary crown is removed and permanent crown is worn in place.
Dental veneer
Veneers are custom made shells made of ceramic or composite resin. They bond and attach to the front teeth to cover teeth which are slightly crooked, stained, discolored as well as the gaps between the teeth. Dental veneer can be applied directly or indirectly. In direct method, the composite resin is placed on the outside of the tooth by bonding technique. That' why it refers as bonding. The indirect method applies in two visit appointment. At the first visit, your dentist prepares your teeth, take an impression of your tooth and send to the dental lab and you take a temporary covering. In the second visit your doctor will remove the temporary covering and bond the custom made veneer to your tooth. Veneers don't require special care. You just need to observe oral hygiene practices including, flossing, brushing, and raising with mouthwashes.
Dental implant
This type of cosmetic dentistry is used when you have missing teeth. Your dentist inserts a titanium shaft into the jaw bone in the place of missing tooth. Dental implant is a permanent solution which apply surgically.
Dental bridge
It is an excellent option to fill the gap between your teeth. The missing teeth can cause speaking and eating problems, discomfort in your jaw, pain when chewing as well as poor nutrition and self-confidence. Usually a bridge consists of 2 crown and a false tooth which is held in place by the surrounding teeth on either side of the gap. Bridges are made of either gold, porcelain, alloys or combination of these materials.
Cosmetic orthodontic treatment
It is a branch of dentistry which correct the misaligned teeth for aesthetic reasons. If you have crooked teeth, orthodontic treatment can help to move the misaligned teeth in to the proper position.
Dental tourism
Dental tourism refers to people who travel overseas to undertake a dental procedure. They intend to receive different range of cosmetic and medical dentistry services including bridge, crown, veneer, implant, root canal treatment, tooth whitening and orthodontic. There are many countries that you can undergo dental services especially cosmetic dentistry services with a reasonable price compare to your country. Iran is one of these country that you can have dental services including cosmetic and clinical services with the expert cosmetic dentists who are specialized in this field.
Having a beautiful smile is a dream of many people but with cosmetic dentistry it is not a desire anymore. Everyone can have a charming smile with the help of cosmetic dentistry.If you are considering cosmetic dentistry, it is very important to find an expert cosmetic dentist who provide you the best treatment option. You should also keep it in your mind that cosmetic dentistry is an elective not a restorative procedure and insurance companies don't cover the costs.